FLIPPING BOXCARS By Cedric The Entertainer
The first novel from one of the original Kings of Comedy, Cedric "The Entertainer," an engaging and entertaining crime caper that is a valentine to close-knit black families and tightly woven communities struggling to get by during the Depression and World War II.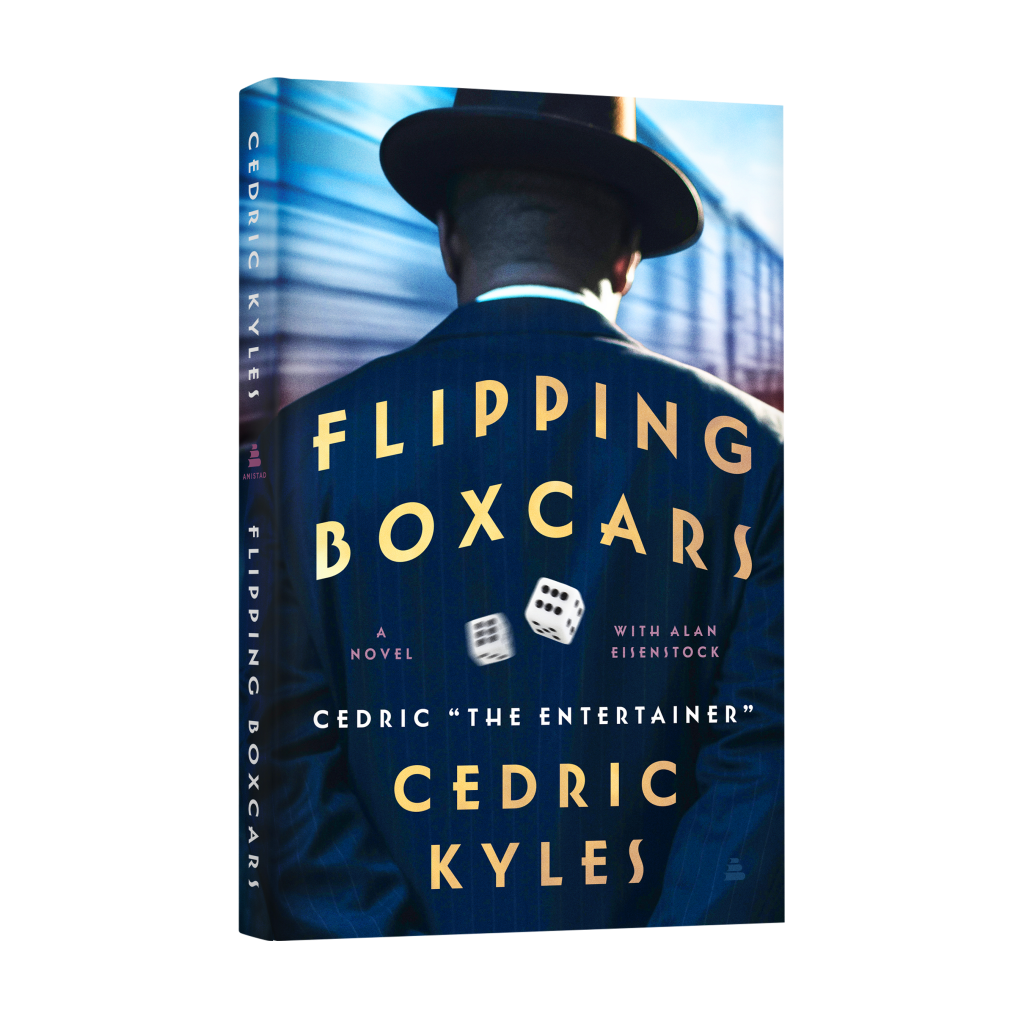 Babe is a charismatic and widely loved man, a gambler with a gift for gab that often gets him out of tricky situations. He's also a dreamer, something he shares with his patient and loving wife, Rosie. They both yearn for financial stability and see the land they own as insurance for future generations. But when Babe and a few comrades enlist in a scheme that improbably falls apart, he endangers the little security the family has.
On the verge of losing everything, what's a family man to do?
If you're a gambler like Babe, you double down and risk it all for one big score—this time, a plan involving railroad boxcars.
Will Babe succeed? Will Rosie continue to support her husband? Are the Feds on to his make-or-break scheme?
Flipping Boxcars is Cedric "The Entertainer" at his most engaging best—a charming, fast-paced novel that pays homage to his beloved grandfather and a generation past, anchored by rich, multi-dimensional characters and oozing with irresistible charm.
Available now at the following sites: